As an estate planning attorney, building your practice relies on effective law practice marketing. Unfortunately, many attorneys don't know where to start and blame time, money, and a lack of confidence. Others get started but fail to effectively convey their services and message.
Law practice marketing doesn't work for a variety of reasons, many of them unique and isolated to the particular practice. There are, however, some common big-picture mistakes attorneys make that result in poor engagement and results. If you're not seeing the results you want from your marketing efforts, here are four likely reasons why.
1. You're off message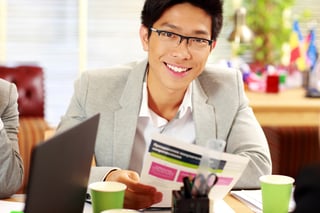 Many attorneys focus on the wrong areas of estate planning. In most cases, this means talking estate tax in a world where the estate tax doesn't matter for most people. That's understandable because many attorneys were educated in an era when the estate tax had a higher profile. In 1997, the estate tax exemption was $600,000. Today, it's $5.49 million. Only two in every 1,000 estates owes estate taxes under the current exemption.
Rather than focusing on estate planning to avoid or mitigate estate taxes, you need to craft your messaging around non-tax benefits, such as:
Designating a guardian for children
Ensuring homes are transferred to designated beneficiaries in the event of death
Keeping a business in family hands throughout generations
Protecting your family assets in the case of future divorces
Avoiding probate
Maintaining privacy of assets since trusts are not public records
2. You're talking to the wrong audience
You need to think strategically about who your target audience is and then meet that audience where they are. Create a target persona for the demographic you're aiming to reach. What does it look like? Young- to middle-aged couples with children and a home, for example, are going to provide greater opportunities to win clients than single twenty-somethings fresh out of college.
3. You're marketing in the wrong places
Traditionally, estate planning attorneys marketed themselves with a phone book listing or by networking with financial planners, and hosting dinner seminars. Those same tactics don't work today. Luckily, the direct-to-client marketing approach is more affordable than ever. Think social media instead of the phone book and webinars instead of dinner seminars.
Some attorneys use Snapchat to build their client base. While Snapchat is popular with the increasingly important Millennial demographic, it's likely not the most effective social media channel for estate planners. What is? LinkedIn users skew toward the professional and more highly educated demographics that estate planners should be targeting. Consider a LinkedIn Premium account along with regular posts and blogs on Linkedin about the value of estate planning and how estate planners can help.
4. You're simply not doing it
Many attorneys struggle to develop a marketing plan. Those who manage to put a plan in place struggle to execute it. The excuses most often include financial and time constraints. In reality, lack of confidence is the most common reason for not executing a marketing plan. Some attorneys don't know where to start. Others don't know how to take action on their plan.
For example, an attorney might want to produce a video but may not have the technical know-how and may be afraid of producing something low quality. Another attorney might want to create a webinar but not know how to create the slides and upload the content.
For those attorneys who don't know where to start, marketing resources like WeathCounsel can help. WealthCounsel's marketing resources provide turnkey presentations with slides and scripts that can help overcome the time, financial, and technical restraints associated with marketing. Other resources include client communication tools, articles, newsletter content, and how-tos to support your marketing efforts.
Download our latest practice development article, Which of These 5 Mistakes are You Making During Your Client Interviews?, to learn more about connecting and communicating with clients.