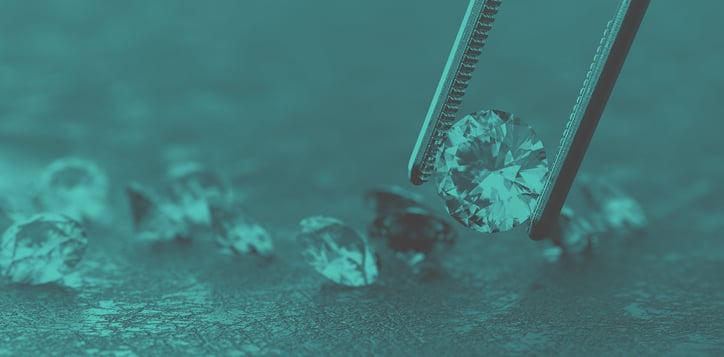 When it comes to your law firm's success, optimizing workflow processes (like drafting) is imperative. According to the American Bar Association, using automated document assembly software is the most efficient and accurate way to draft your clients' legal documents. Not only does a good drafting system automate the drafting process but it should also be continuously updated and improved so it reflects current best practices, laws, and legal strategies. Wealth Docx® and Business Docx®—the premier drafting softwares for estate planning and business planning do just that. They were created with the input of hundreds of industry experts and are constantly monitored and updated by a team of knowledgeable industry leaders. Now you can meet the team behind the software—our Editorial Team works tirelessly to update, optimize, and customize Wealth Docx and Business Docx so our members can rest assured that they are creating superior documents for all of their clients. Please, say hello to our team: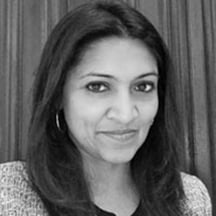 Henna Shah, Vice President & Executive Editor
Henna is the Executive Editor of the Trusts & Estates subscription at WealthCounsel. In this role, she directs the vision and content of Wealth Docx and its related products. Prior to joining the WealthCounsel Editorial Team, Henna was a tax and estate planning attorney with large law firms in New York and California. She later started her own estate planning law firm with offices in New York and New Jersey where she focused on planning for high net worth families and individuals. Henna has lectured extensively for state bar and continuing legal education events. She received her JD from the Maurer School of Law at Indiana University, and her LL.M. in taxation from the New York University School of Law. She joined the WealthCounsel family as a member in 2007 and became a part of the Editorial Team in 2017.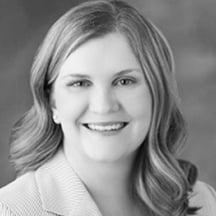 Jenni Davenport, Associate Editor
Jenni recently joined WealthCounsel as an Associate Editor for the Trusts & Estates subscription. Before joining WealthCounsel, she worked as an attorney in private practice in Salt Lake City, Utah with boutique tax and estate planning firms where she assisted clients with both estate planning and administration. Prior to working in private practice,Jenni was a deputy prosecutor for a small county in Idaho with responsibilities in both the civil and criminal divisions. Jenni obtained her JD from the J. Reuben Clark Law School at Brigham Young University and is licensed in Utah, Wyoming, and Idaho.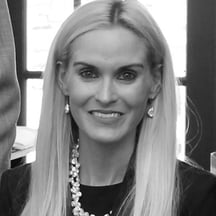 Allison Voge, Associate Editor
Allison is an Associate Editor of the Trusts & Estates subscription at WealthCounsel. She assists with the content of Wealth Docx and its related products. Prior to joining the WealthCounsel Editorial Team, Allison was a partner of a law firm in Vero Beach, Florida, with a practice in probate and trust administration and estate and tax planning for high net worth individuals. She is licensed to practice law in Florida and Georgia. Allison joined the WealthCounsel family as a member in 2014 and as part of the Editorial Team in 2019. Allison received her BA in Classical Studies (Latin) from Vanderbilt University and her JD and LL.M. in estate planning from the University of Miami School of Law.
See what type of documents you could be drafting with Wealth Docx by downloading our sample document list.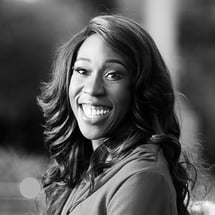 Temi Siyanbade, Associate Editor
Temi joins the WealthCounsel community as the Associate Editor for the Business Law subscription. As a leading voice and legal advisor for millennials seeking counsel, a Houston-based attorney, and creator of the ASK TEMI LIVE! podcast, she provides services that help lawyers, business owners, and individuals establish their businesses, protect their names, and keep their profits. Her business practice focused on meeting the needs of creative entrepreneurs in the fashion and entertainment industries. Temi provides professional insights and mentorship through content creation, one-on-one programming, and speaking engagements. Before practicing law, Temi served the Houston, Texas area as a Teach For America 8th grade English teacher. She obtained her Bachelor of Arts in English from the University of Georgia and her JD from the University of Houston Law Center.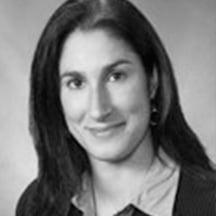 Karla Bynum, Legal Editor
Karla is a Legal Editor of the Trusts & Estates subscription at WealthCounsel, which allows her to combine her passion for grammar, style, and effective written communication with a deep commitment to producing excellent content for our members. Prior to joining WealthCounsel, Karla practiced trademark law for twelve years in Austin, Texas at both international and boutique law firms. She also worked as a nonfiction book developer for Scribe Media and spent a year teaching English in Japan. Karla received her BA in linguistics from Cornell University and both her MA in foreign language education and JD from The University of Texas.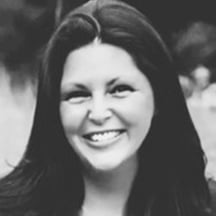 Danielle Bouvier Vito, Legal Editor
Danielle is a Legal Editor of the Trusts & Estates subscription at WealthCounsel, where she conducts research, reviews, writes, and edits content for the drafting system, member website, and substantive legal education programs. Prior to joining WealthCounsel she was a freelance legal editor of textbooks, treatises, and online content for Bloomberg BNA and Aspen Publishers, and practiced real estate law with large and small firms in Massachusetts and Rhode Island. She graduated from Suffolk University Law School in Boston and has a degree in journalism from Pepperdine University.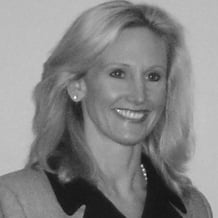 Lissa Bealke Moore, Content Support Manager
Lissa is the Content Support Manager for WealthCounsel and assists members with questions about WealthCounsel documents, feedback, and training for the drafting products, learning to navigate the drafting system and guidance to WealthCounsel resources. Prior to joining the WealthCounsel, Lissa was a paralegal for 20 years in Orlando, Florida and an affiliate member of the Orange County Bar Association from 1998-2017. She obtained her legal degree while attending UCF and Valencia. Lissa helped to develop the OCBA Paralegal Committee in 2004 and served as its past president in 2005. Lissa also served as president of the Paralegal Section of the Orange County Bar in 2010, which was the first paralegal section formed in Florida. In addition to actively participating in the OCBA, Lissa served on the Law Week Committee for many years, was a co-recipient of the American Bar Association's 2005 Outstanding Law Day Activity and also served on The Florida Bar's Fifth District Florida Registered Paralegal Committee in the Unlicensed Practice of Law Department.
---
---
Learn how you can start using our estate and business planning software by becoming a WealthCounsel member. In addition to getting access to our drafting software, as a member, you'll also be able to take advantage of our educational content, access on-demand webinars, practice development resources, and professional network. Learn more by scheduling a demo today.