Whether plagued by poor reviews or buried in SEO obscurity, many small law firms and solo practitioners need a marketing makeover. There are countless reasons why a law practice lacks exposure, but attorneys must overcome these obstacles to gain online exposure and build a client base. With the right tools, attorneys can improve their marketing presence, even if that means starting from square one.
1. Educate yourself on the basics of marketing
It is estimated that 96% of people seeking legal advice use a search engine, and yet nearly half of law firms do not have a website. In many cases, solo practitioners and small firms are devoid of a marketing plan, which means a key reason for a gap in messaging is that attorneys don't know where to start.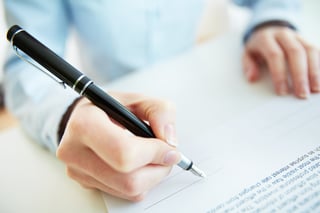 In many cases, attorneys lack the practical knowledge on how to gain exposure. After all, you went to school to study law, not marketing. Be that as it may, skills in reaching a target demographic, branding, and promotion are crucial for building a client base. This is especially true for new attorneys or those looking to transition into a new practice area. Law practice messaging can feel like an uphill battle, and it is easy to lose an audience in a highly technical field. For this reason, education is pivotal.
Online educational resources are a good way for attorneys to learn new skills in marketing and how to reach an intended audience. Resources like webinars, online courses, and how-tos help attorneys learn how to better foster connections with clients and deliver effective messaging. Be on the lookout for educational resources that not only have skills training but include templates and premade client deliverables that can be put to use with little upfront work. Marketing education is essential to learning how to adapt to audience needs, and capture reader attention through blogging and SEO best practices.
2. Stay accountable through community support
It's easy for marketing to take a back seat to more pressing concerns, but remaining consistent in messaging is crucial. Many attorneys need an added push to stay accountable for marketing as other responsibilities pile up. Belonging to a community of attorneys with similar goals is a great way to stay engaged when enhancing an online presence.
Online Peer Accountability Groups connect attorneys in order to maximize productivity. These groups cater to busy attorney schedules and allow for remote collaboration when creating marketing plans and deliverables. Whether it's developing an elevator speech, establishing a blog, or creating newsletter content, community support might be the push attorneys need to create and maintain a substantial online presence. Marketing is the fuel of any entrepreneurial engine, and community support can help fill up that tank.
3. Reach current clients first
When you're first dipping your toe into marketing, start with what you know. Your current clientbase already know and trust you, so seeking to open a new file with them will be much easier than trying to hook a brand new client. Plus, increasing exposure among current clients will increase the likelihood of being top-of-mind in the event of referrals.
Consider the values of current clients, and address those needs through creating tailored content and sharing relevant articles on social media. One survey found that attorneys should spend around four hours a week on practice development. While that might seem daunting at first, starting with an audience you know can help ease the transition into marketing your practice.
4. Meeting target demographics through the correct channels
After getting some valuable practice with current clients, it will be time to branch out. The first thing to consider is who you are looking to connect with and through which medium. Regularly asking yourself "who" you're trying to reach and "how" is the crux of any messaging campaign. This will lead you to explore media you might have overlooked in the past.
Millennials are growing in relevancy when it comes to estate planning since they are fresh to the job market and beginning to plan for their futures. It's no secret that this generation relies heavily on social media to stay connected, but blindly posting online will not yield results. Leveraging social media starts with recognizing that not all social media is meant for you as an attorney. Seek out sites with a professional user base, like Twitter or LinkedIn, to ensure your message is reaching people that actually need attorney services.
Reaching a millennial audience is a good way to grow your client base, but the fact of the matter is that Baby Boomers remain the largest demographic in need of attorneys. And they require their own marketing considerations. This group will be more responsive to more traditional marketing efforts, like email blasts or printed brochures, so delivering messaging to the correct channel is particularly relevant to older demographics that are less inclined to use new technology. The key to reaching target demographics is meeting an audience where they are.