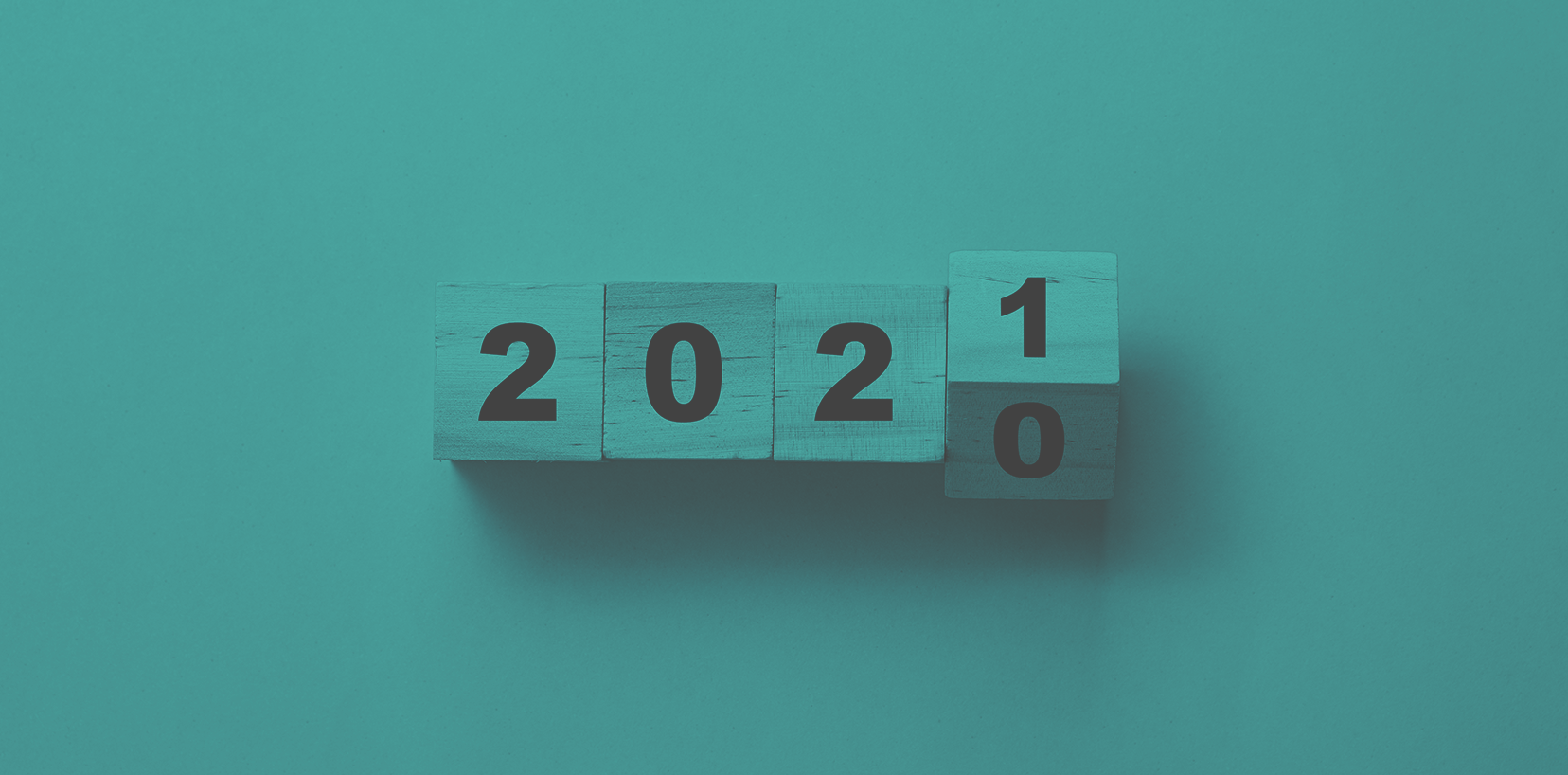 Acknowledge and reward your staff. Our legal staff makes us look good. Employees help us stay organized, remember important deadlines, and carry a larger load than we would like to admit. As the year ends, it is always a great idea to acknowledge your employees by giving them a bonus or gift. They will certainly appreciate the acknowledgement of their hard work, particularly in a year like 2020 where many have been juggling increased responsibilities at home.

Connect with valued clients. Do not overlook current and past clients who have helped to grow your practice. Send a note or holiday card thanking them for their business and wishing them a happy new year. If you do not have time to send holiday cards, a quick thank-you call or email to your valued clients is a thoughtful gesture.
Connect with centers of influence. Centers of influence are the people in your network—financial advisors, accountants, insurance agents, etc.—with whom you have made connections and built relationships. These are also the people who often send new business your way. Consider sending them a year-end thank-you note or gift to show your appreciation.
Set goals for the new year. Take a look at the goals you set for 2020. Understandably, you may not have met your goals because the year took a turn that few expected. The start of a new year can be an opportunity to revisit those goals, modify them, and set new goals for 2021 based on current circumstances. Developing a game plan for the next year will make it easier for you to make decisions because you can align your decisions with your new goals.
Revisit marketing plans. A well-developed marketing plan helps firms acquire new business and continue to grow. Set up a few calls to learn about new marketing strategies to implement in the new year to reenergize your practice, address the changing needs of clients, and gain exposure.
Follow up on stale bills. The past year has been difficult for everyone. Clients may have had to temporarily shelve their bills, including invoices from their attorney. Reach out to set up a payment plan or to negotiate a reduced fee.
Do not forget your accountant or bookkeeper. Staff on the firm's payroll are not the only people that help keep practitioners and their firms running smoothly. Make sure to show your appreciation to your accountant or bookkeeper. A short, handwritten, thank-you note can go a long way.
Review next year's budget. Look at your budget for next year, especially if you have not visited it since January. If you can find expenses to eliminate or reduce, the result will be more money for your practice. Redirecting those dollars elsewhere—perhaps toward a new marketing strategy—can be a game changer.
Revisit your office technology. Technology is always evolving. If it has been a while since you have updated the technology in your workspace, revisit it. New technology can help you be more efficient and gain more time in your day. We have seen widespread use of technological tools to enable virtual connection and collaboration in 2020. Consider how you can continue to use these tools in 2021 and long after the pandemic has ended.
Determine if you need more help. Are you or your staff feeling overworked? Determine if it is time to seek help so that the new year does not feel overwhelming. Even a part-time employee or independent contractor with limited hours can help relieve some of the workload. Many talented workers who were displaced from employment this year are looking for opportunities.
Request staff input. Ask your staff for ideas about how to make your office run smoother. They may see issues that you do not and can provide valuable insights on how to make things run more efficiently in the day-to-day operation of your firm.
Automate. Discovering ways to automate your practice can save time and money. If there are tasks that you complete often, such as drafting the same types of documents daily, look for software such as Wealth Docx®, Business Docx®, Wealth Tracx™, and Gun Docx® that can automate tasks to save time.
Reconnect with uncommunicative clients. If there are clients who have stopped responding to your requests to move their matter along, send out a reminder letter or find an alternative way to reconnect. One last reminder from you before year-end may be all they need to move forward.
Update employee policies. With so many new health and safety rules and regulations on the local and state level that affect employers of all sizes, including law firms, take a good look at your policies and make sure you are in compliance.
Update your contacts. Year-end is an optimal time to ensure contacts are up to date, reflecting any address or career changes. It is also a good opportunity to review social media contacts and the people, organizations, and groups that you follow. Taking some time to unfollow those whose posts no longer serve you will help keep you focused in 2021.
Update your website. Potential clients visit your website before meeting with you and referral sources visit before sending your information to their clients. Make sure the information on your website is current. If you have new employees that have not been added to your website, now is the time to add them. Add new blog posts and articles frequently to draw visitors to your website.
Refresh your workspace. It is appealing to work in an environment that feels fresh and bright. For many of us, our workspace right now is also our home. If you have not updated your home office or workspace in a while, take a look around to see if you can refresh a piece of furniture or a picture on the wall. Feeling inspired in your workspace can increase your productivity.
Revisit social media. Maybe you have a Facebook page that has fallen by the wayside during the commotion of 2020, or you want to finally create a LinkedIn page for your business. Sharing a compelling story via social media may be just the way to wrap up the year and engage your audience. Do not be afraid to show your personality!
Plan to be flexible for clients and staff. If your firm can remain nimble for the next twelve to thirty-six months, you will distinguish yourself from the competition. Meet the needs of clients and staff by making alternative meeting arrangements or providing work-from-home opportunities. The flexibility you provide will pay off well into the future.
Connect with peers. The year 2020 was isolating for many. Working from home and meeting with clients virtually was a big adjustment and presented many challenges—but it also introduced new ways of connecting with others online rather than in person. Explore and embrace new opportunities for connection. Engage with the WealthCounsel community via forums and posting to the community feed.
Take time for yourself

. Do not forget about YOU. Attorneys have a tendency to overwork and often forget about making time for themselves. Even if it is just for a day, it is important to step away from the office, employees, courts, and clients to focus on yourself. If you have had a great year (or even one that was not so great), congratulate yourself on making it through another year in the ever-changing and challenging legal world.
Helping attorneys build and grow their law practices is part of what we do. With a WealthCounsel membership, you will get access to an array of Practice Success Programs. Learn more about these offerings, along with other membership benefits—like our state of the art drafting software, on-demand and live educational events, and our nationwide community of like-minded practitioners—by scheduling a demo today.