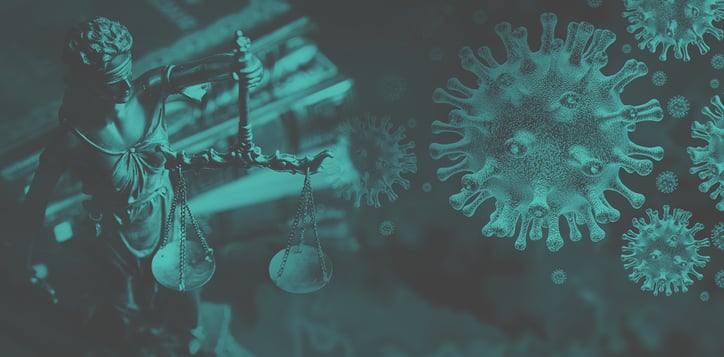 1. Implement new technology to operate remotely and conduct business in a virtual environment
Many of the tasks traditionally done within a law office can be effectively performed online with the right digital tools for your law practice. There are lots of tech resources to choose from to help you operate your law practice in a completely virtual environment. For example, consider adopting video conferencing tools that will enable you to communicate with clients and conduct meetings remotely. Use a digitally-shared calendar, or a daily email, to help keep projects and staff in sync. Utilize a Voice over Internet Protocol (VoIP) service which enables phone calls over the internet (and usually through an app on your phone) or try a virtual receptionist service to help keep up with calls.
When it comes to working with coworkers to draft legal documents for clients and their businesses, consider using drafting software that operates on the Cloud. Estate planning software like Wealth Docx® and business planning software like Business Docx® facilitating real-time collaboration from any device— allowing attorneys to continue working efficiently, while safeguarding the health of their staff, their clients, and their communities.
2. Create new workflow processes and then communicate these to clients
Due to local shelter-in-place orders and federal social distancing guidelines, law practices are establishing new workflow processes, both internally and externally. Attorneys with employees should plan for possible absences and should ensure that colleagues and staff are well-informed about important matters to avoid disruption if attorneys or key staff members become ill. While some states are taking emergency steps to temporarily allow for remote notarization of documents, attorneys in states that have not issued similar emergency actions are changing the process for their signing meetings in light of the COVID-19 pandemic. Practicing safe distancing to avoid exposure and taking steps to protect others are cornerstones of new workflow processes. Attorneys should consider publishing a public statement on their website, social media platforms, and email, letting clients know what steps their office is taking to promote the protection of the vulnerable population of clients, referral sources, and leads.
Download our free Adapt Your Law Practice Checklist

3. Work on your digital marketing
Now is a great time to tackle practice development tasks you've been putting off—like writing and updating your blog. Creating original content is a great way to drive organic traffic to your website. You can use your blog as a platform to remind potential clients of the importance of having an up-to-date estate plan in place. But, be mindful of your tone—avoid being alarmist by keeping the focus on education and helpful information.
With clients staying close to home for a while, with possibly more time to read, you can also consider sending digital newsletters, checklists, or other helpful content to guide them through these troubling times. By being a helpful source of information, you can continue to nurture relationships and stay top-of-mind.
---

Learn more about adapting your practice during COVID-19 and access other resources like educational webinars, client materials, and more by visiting our COVID-19 resource page.