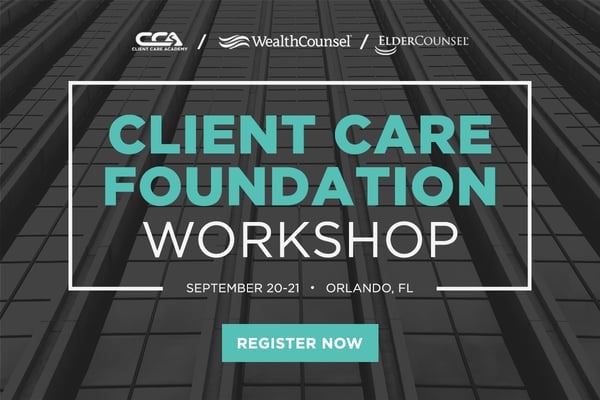 Ask any estate planning attorney—what is the most important thing that we need to know after someone dies? Their answer: we need to know the assets! This includes knowing what their assets are, who has legal authority over the assets, what the values are, and who will receive these assets.
In spite of knowing this, most estate planners do not include asset alignment, verification, and tracking in their estate planning services. Here's why they should: a life insurance policy names two daughters as beneficiaries. The father didn't want them to have access to these funds until they turned 30. But the asset was never aligned with the will. When the father dies, the girls have immediate access to the money. And there's no way to protect the funds from a divorce or being accessed by creditors.
Another example: a client changes jobs after he has his estate plan in place. With his new job comes a new 401(k), employer-owned life insurance, and stock options or restricted stock. This time, he names his wife and children as beneficiaries, when all of the benefits from his prior employer named his trust as the beneficiary. Because his new beneficiary designations no longer match his existing estate planning, most (if not all) of his prior planning is now worthless.
If you are thinking that you've done your asset alignment because your paralegals have created a spreadsheet of assets (that includes account numbers and asset value), provided the clients with said spreadsheet and instructions on how to fund the accounts and sent them on their way, you have probably set up the plan for failure. Most likely, the client's intent will not be recognized and the family will not be taken care of properly at death.
To facilitate the expedient and efficient transfer of asset ownership that reflects the client's wishes at the time of death, as expressed in the estate planning document, asset ownership must be aligned exactly with how the client wants their assets to pass at the time of his or her death. This requires that assets be aligned with the estate plan at the time it is created, that we verify that the institutions have followed our alignment instructions, and that we track what our clients own throughout their lives, so that we know exactly what they own at the time of their death.
Many clients believe that their will automatically ensures that all assets are distributed according to what is written in the document. Of course, we as estate planning attorneys know that a will does not accomplish this alone.
At the Client Care Academy Foundations Workshop (Sept. 20–21, 2018), you will learn how to profitably provide asset tracking and alignment to your clients, so that your clients' wishes are carried out properly, that you are maximizing the representation you are giving to each of your clients, and you build a revenue stream into your practice.