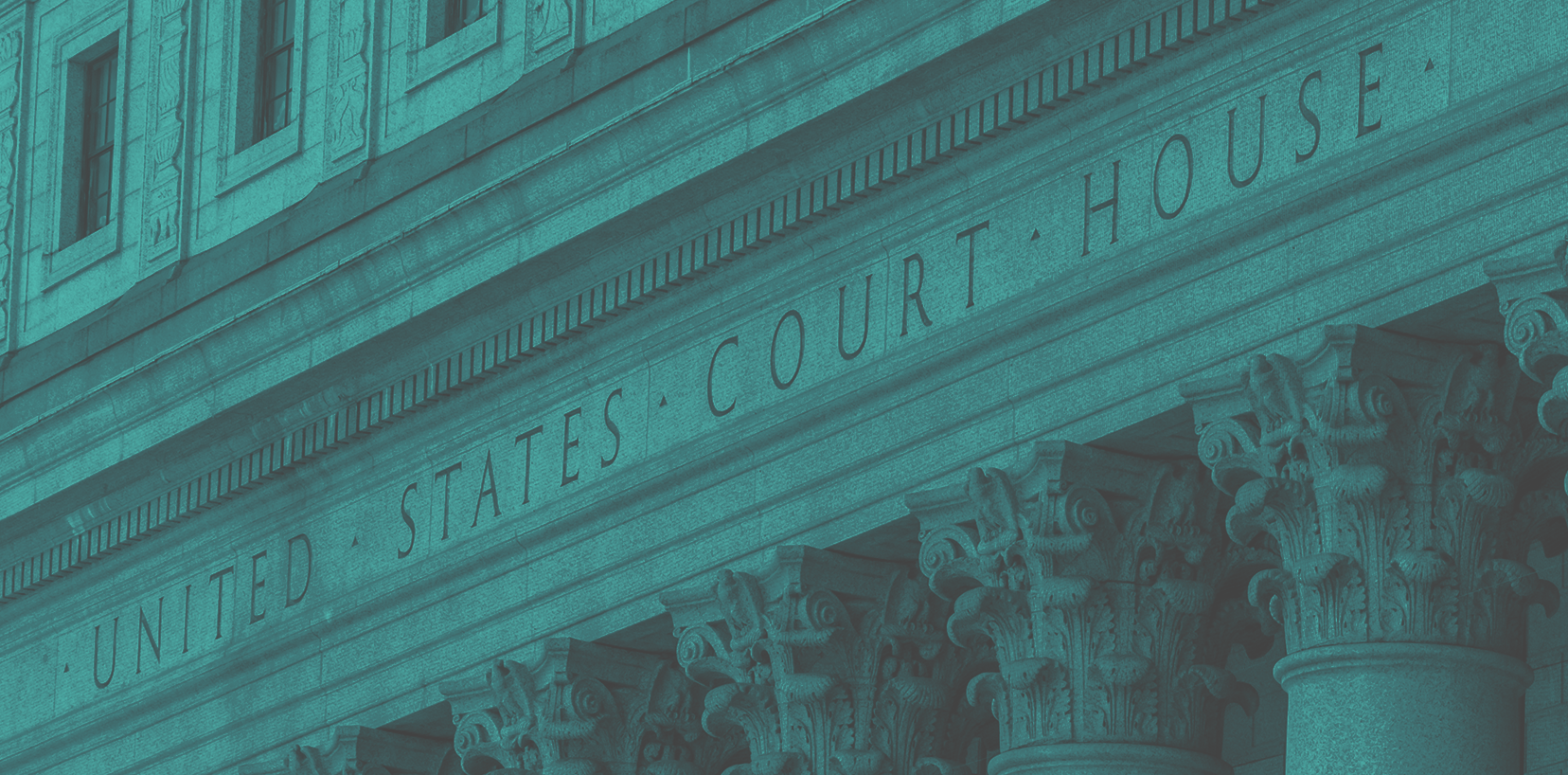 Justice Ruth Bader Ginsburg, known by her initials RBG, passed away last week leaving a long legal legacy in her wake. She will lie in state in the United States Capitol, the first woman ever to have been so honored.
Appointed to the Supreme Court by President Clinton and confirmed by the United States Senate by a 96 to 3 vote, RBG took the oath of office on August 10, 1993. She was only the second woman ever to have been appointed to the United States Supreme Court, where she served as an associate justice for twenty-seven years.
At the cornerstone of her legacy, RBG will be considered a proponent of the law of gender equity under the equal protection clause of the Fourteenth Amendment of the United States Constitution, which provides that no state shall deny to any person within its jurisdiction the equal protection of the laws.
Impact of Supreme Court Decisions on the Practice of Estate Planning
While the Supreme Court rarely opines on matters involving the law of trusts and estates, there are several significant cases of the last three decades that have greatly impacted trusts and estates law and the practice of estate planning and trust administration. Even cases only tangentially related to the concerns of estate planning clients may have consequences for arranging one's affairs.
Ruth Bader Ginsburg was a pioneer for gender equality long before her elevation to the Supreme Court. As an attorney, she advocated and litigated before the High Court to end gender discrimination, taking incremental aim at specific discriminatory statutes. For example, in Charles E. Moritz v. Commissioner of Internal Revenue, 469 F.2d 466 (1972), Ginsburg successfully argued on behalf of a man who had been denied a caregiver deduction because of his gender. In Weinberger v. Wiesenfeld, 420 U.S. 636 (1975), she won her argument that a widower, denied Social Security survivor benefits, was treated unequally under the law when he was denied the same benefit protection afforded female survivors.
Right to Serve as Administrator of a Decedent's Estate
Another early case in RBG's long list of milestones along the road of United States jurisprudence—even before she became a judge or justice—is Reed v. Reed, 404 U.S. 71 (1971), in which the Supreme Court struck down a mandatory provision of the Idaho probate code that gave preference to men over women for appointment as administrator of a decedent's estate, a violation of the equal protection clause of the Fourteenth Amendment. Although Allen Derr argued the case, RBG was part of the team of attorneys who wrote the brief in support of gender equity in estate law. What an impact on modern estate planning and administration as we know it today! It is amazing to realize that less than fifty years ago, a woman would not have had the same right as her brother to manage a deceased loved one's affairs.
Higher Public Education
In United States v. Virginia, 518 U.S. 515 (1996), RBG wrote the majority opinion in which the Supreme Court struck down the all-male admissions policy of Virginia Military Institute (VMI), at that time the country's only remaining all-male public undergraduate college, finding the exclusive admissions policy violated the equal protection clause of the Fourteenth Amendment. While RBG's majority opinion abolishing gender restrictions on higher public education was not delivered in a case about estates and trusts, Supreme Court decisions such as United States v. Virginia do impact planning for the future.
It takes vision to prepare a country, a community, and a family for what lies ahead. As trusted advisors, estate planning attorneys regularly counsel clients on vehicles for effective education planning for their children and grandchildren, including trusts for minors under Internal Revenue Code Section 2503(c) or the benefits of creating a health and education exclusion trust, as well as on key topics like the gift tax exclusion for payment of qualifying education and medical expenses; the effects of generation-skipping transfer tax on multigenerational planning; or the caveats of the statutorily required early distribution provisions of a Uniform Transfers to Minors Account or Uniform Gifts to Minors Accounts.
Right to Marry and Spousal Protections
Ruth Bader Ginsburg joined the majority opinion in Obergefell v. Hodges, 576 U.S. 644 (2015), in a 5 to 4 ruling in favor of legalizing same-sex marriage. In Obergefell, the Supreme Court opined that the right to marry is a fundamental right inherent in the liberty of the person, and under the due process and equal protection clauses of the Fourteenth Amendment, couples of the same sex may not be deprived of that right and that liberty. Obergefell invalidated state laws that excluded same-sex couples from civil marriage on the same terms and conditions as opposite-sex couples. Thus, the Fourteenth Amendment requires states to license a marriage between two people of the same sex and to recognize a marriage between two people of the same sex when their marriage was lawfully licensed and performed out of state. After Obergell, all estate planning opportunities available to opposite-sex married couples were opened to same-sex married couples, including the advantages of
the unlimited marital deduction allowing spouses to give and inherit assets between one other without estate or gift tax;
access to the deceased spousal unused exemption amount;
marital trusts to provide for the surviving spouse;
qualified terminable interest property trusts, enabling the grantor to provide for the surviving spouse and control how the trust's assets will be distributed after the surviving spouse dies;
spousal limited access trusts established for the benefit of a surviving spouse and children; and
spousal rights and priorities as a healthcare agent, guardian of the other spouse, and personal representative in the case of intestacy.
Right to Refuse Medical Treatment
A decade before Justice Ginsburg was elevated to the Supreme Court bench, a young woman of thirty-three years, Nancy Cruzan, lost control of her car on a road in Jasper County, Missouri, on the night of January 11, 1983. Nancy was thrown from the vehicle and landed face down in a ditch. After being in a coma for three weeks, she was diagnosed as being in a persistent vegetative state. In 1988, after years in that condition, Nancy's parents sought to remove her feeding tube to terminate the artificial nutrition and hydration, but the hospital refused to do so without a court order. The Missouri state trial court decided that Nancy had a fundamental right under the state and federal constitutions to refuse or direct the withdrawal of death-prolonging procedures, but the Missouri Supreme Court reversed the trial court by a divided vote. The state of Missouri, which had been paying the medical bills to continue to keep Nancy Cruzan alive, fought her parents in the United States Supreme Court.
Cruzan v. Director, Missouri Department of Health, 497 U.S. 261 (1990) became the landmark case on the right to refuse medical treatment. In a 5 to 4 decision with the majority opinion written by Chief Justice Rehnquist, the Supreme Court recognized the individual's right to refuse medical treatment under the due process clause of the Fourteenth Amendment, but held that the United States Constitution did not forbid Missouri from requiring clear and convincing evidence of an incompetent person's wishes as to the withdrawal of life-sustaining treatment.
Rather than creating a uniform national standard, the Supreme Court's ruling in Cruzan left it up to states to determine their own right-to-die standards. The Uniform Health Care Decisions Act (UHCDA), promulgated in 1993 by the Uniform Law Commission in response to Cruzan, consolidates various state laws dealing with advance directives and healthcare powers of attorney. While only a handful of states have enacted the UHCDA, every state has its own statutory or case law provisions related to healthcare decisions of which estate planning attorneys should be aware.
The Cruzan case remains one of the most impactful Supreme Court cases in estate planning in the last thirty years. The plight of Nancy Cruzan increased awareness of the importance of preparing advance directive documents, including healthcare powers appointing an agent to handle medical issues in the event of incompetency, living will
documents declaring one's end-of-life wishes, as well as durable general powers of attorney, all essential documents in estate planning.
Conclusion
Ruth Bader Ginsburg's death creates a vacancy on the Supreme Court less than seven weeks before the 2020 presidential election. While the political positions on whether to promptly begin the important constitutional ritual of installing a new justice to the High Court right before an election may seem Januslike, in the ordinary course, the president nominates someone to fill a vacancy on the court, and the Senate votes to confirm the nominee, which requires only a simple majority. Although the Constitution does not specify qualifications for a justice, such as age, education, profession, or native-born citizenship, it seems that ideology and politics have almost always been a considerable factor in the nomination and confirmation process.
Justice Ginsburg participated in the shaping of modern American justice, relying on equal protection under the United States Constitution—and for her many contributions, including to the practice of estate planning, she will be remembered.
---
Get even more legal insights, news, and practice tips with our estate planning and business law magazine, the Quarterly. A subscription is free! Click here to sign up.