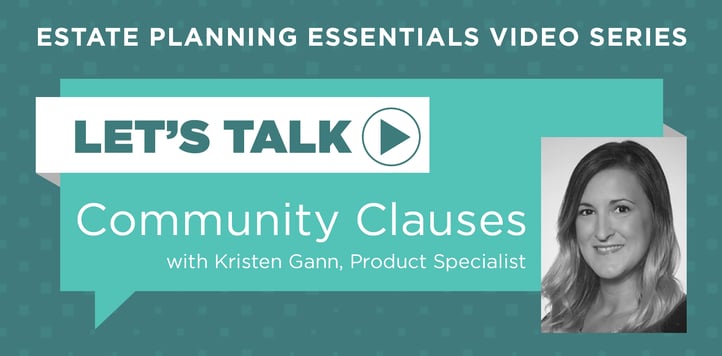 Adding customized clauses and provisions to a legal document is a great way to tailor a document to a client's specific goals and circumstances. However, creating a new provision or tailoring an existing provision for a new client can be time-consuming, not to mention risky. To cut down on time and reduce the inherent dangers of simply editing an existing document, attorneys often make the mistake of using boilerplate provisions.
To avoid the pitfalls of using boilerplate provisions and create custom clauses more efficiently, attorneys should consider tapping into their network of colleagues. It's virtually guaranteed that a fellow colleague has encountered a similar client objective and drafted a provision to meet it. So you don't have to constantly reinvent the wheel, Community Clauses allows members within an online WealthCounsel community group to create and share customized clauses with each other.
Community Clauses integrates with our robust estate planning and business planning drafting software—Wealth Docx® and Business Docx ®—so you can quickly and easily add clauses from your clause library into your document. In addition to giving the user greater efficiency, Community Clauses is also a great solution for new and transitioning attorneys who are looking for drafting ideas from experienced attorneys for specific or unique situations.
Hear Product Specialist, Kristen Gann, discuss how our Community Clause feature works and get a peek at our estate planning drafting software, Wealth Docx, by watching the video below.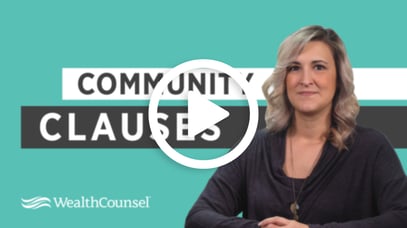 ---
WealthCounsel was created by attorneys, for attorneys. Learn more about our estate planning drafting software—Wealth Docx and our business planning drafting software—Business Docx by scheduling a software demo today!