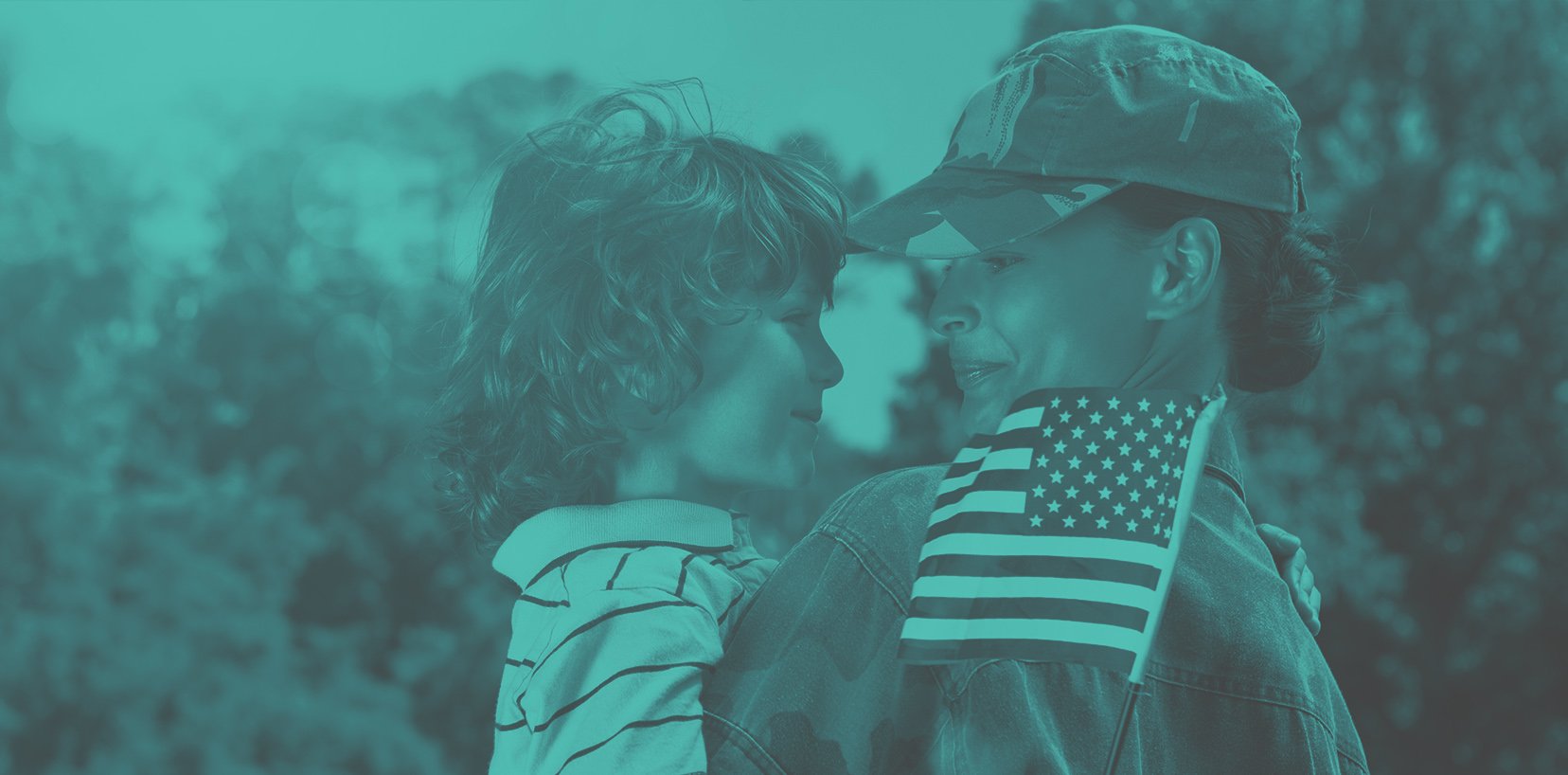 Memorial Day reminds us of the sacrifices that members of the armed forces and their families make every day in service to our country. Military families are a unique demographic; however, they have estate planning needs like everyone else. Due to the nature of their work, military families often experience frequent moves, and while they have access to several forms of government benefits, they can also be subject to some unusual tax rules. Additionally, their risk of deployment into active combat presents a heightened level of urgency and necessity for wills, trusts, and other pertinent planning documents. For these reasons, estate planning for military families can be more complicated than for other types of families.
Estate planning attorneys can honor military families' service by meeting their unique needs and offering them much-needed advice. Read on to learn more.
How the Military Lifestyle Affects Estate Planning
Service members' unique situations may present challenges to obtaining and maintaining an estate plan, but if you can understand and address these challenges, you will be well-positioned to help these special clients.
Existing Government Benefits
Active-duty members of the military have estate planning resources available to them through the Judge Advocate General (JAG) office. However, this assistance is often limited to basic wills and does not include asset protection, trust-based planning, or legacy planning. This can be problematic, especially for blended families or families with minor beneficiaries or special needs.
Military personnel are also eligible for Servicemembers Group Life Insurance (SGLI). This coverage is available in increments of $50,000 up to a maximum of $400,000. Despite these benefits, many military personnel are often underinsured, especially if they have children or nonworking spouses.
When a service member dies in the line of duty, their family can receive a monthly amount as part of the Survivor Benefit Plan (SBP). They can also receive Dependency and Indemnity Compensation (D&IC), which is available to the families of those who die during active duty or from a disease or injury related to their service. Those who are eligible for US Department of Veterans Affairs (VA) disability compensation are also eligible for D&IC.
Frequent Changes of Address and Financial Hindrances
Moving frequently is a hallmark of the military lifestyle. Moving around the country or overseas every two or three years can affect a family's finances, a situation that becomes more complicated if the family has purchased a home and is forced to sell or rent it. Additionally, frequent moves may prevent service members and their families from connecting with professional services in their community, such as estate planning attorneys. Therefore, targeted outreach and education may be necessary to help them understand unique needs and meet their planning goals.
Service members and their families may have limited funds to spend on estate planning services. However, this does not mean you should avoid reaching out to them. Estate plans are valuable and important regardless of income level or assets held. Helping this demographic protect their futures and those of their beneficiaries and dependents can be very rewarding work.
How to Help Military Families Achieve Estate Planning Goals
The Department of Defense has a Military Family Readiness System, which includes a host of programs and services that can greatly benefit military families, including the following:
Support for new parents and family members with special needs
Family life education
Relocation assistance, including moving costs
Spousal education and career services
Deployment assistance, including help adjusting to separation and reintegration
Financial counseling, including retirement planning
Domestic abuse prevention
Recreation and

youth activities
Making military families aware of the programs readily available to support them is a simple first step. Here are four more ways that you can further help your military clients and their families.
1. Work with Financial Advisors
Estate planning attorneys should work with military clients and their financial advisors to make sure clients have sufficient life insurance to cover their family's needs. The basic coverage under SGLI may not be enough. The best strategy is to talk to the client about what help they are receiving and determine what areas are lacking. Working in conjunction with your clients' financial advisors will help you understand the family's situation. Estate planning, retirement planning, life insurance, and charitable giving can all be part of the equation.
2. Deployment Readiness
Making a will is often on a military family's pre-deployment checklist, along with the following:
Reviewing life insurance
Setting up a joint bank account
Locating important documents
Creating a list of computer and banking passwords
Arranging automatic bill payments
Updating beneficiaries to include a new spouse or children
Identifying a guardian for minor children
Military members also need to prepare a letter of instruction that includes
whom to notify in the event of their death,
funeral instructions,
immediate financial matters that would need to be addressed,
location of documents, and
breakdown of debts owed and to be collected.
Planning for incapacity is also extremely important for this demographic but is often overlooked. Estate planners can provide extra support by making sure military clients have a comprehensive plan, including powers of attorneys and guardianship documents.
3. Update Existing Plans
Even if the military family is not facing deployment, a move to a new state calls for a review of the estate plan. The new state may have laws that necessitate a revision of a will, trust, and powers of attorneys. Plans may also need to be amended due to life changes such as marriage, divorce, or the birth or adoption of a child. Service members may not be aware of how these life changes affect existing plans and would benefit from basic estate planning information and education.
4. Postdeath Support
Your military clients may be concerned about how their affairs will be managed or what will happen to their loved ones if they are injured or killed during deployment. In this case, survivors can secure a burial allowance and other survivor benefits. Family members may also need to go through the probate process in the state the service member was domiciled in as well as ancillary probate if the service member accrued property in multiple states.
Improving Your Outreach to Military Families
Military members make exceptional sacrifices for their country, but often lack comprehensive estate plans for themselves and their families. In return for their sacrifice, you can offer them outstanding service. Making a concerted effort to serve this population will be well worth it.
As you reach out to service members as potential clients, realize that they may lack the funds for robust estate planning services, so consider offering them a discount or providing basic information and guidance pro bono. Free virtual or live seminars at local veterans and active service member organizations can inform them about their needs and the planning services you can provide.
Service members and their families have volunteered to serve their country, and estate planning attorneys are uniquely positioned to help ensure that they have a solid estate plan that will carry them through all phases of active duty and beyond.
---
Joining WealthCounsel gives you expert advice, a supportive community, marketing assistance, and state-of-the-art drafting software. Click here to join the WealthCounsel community.