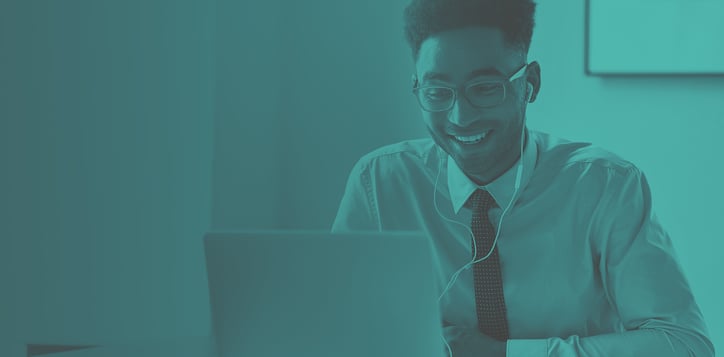 Do you consider yourself comfortable with technology? If so, you can help clients who are not. Our communications methods and preferences have changed drastically in just the past few years. The American Bar Association's Model Rules of Professional Conduct Rule 1.4(a) requires that attorneys keep clients well-informed, and improving your communications skills through technology will assist your clients immensely. You can augment your communication skills using four types of technology: smartphones, Zoom meetings, document solutions, and social media.
Discover How Your Client Uses a Smartphone
Smartphone users are less likely to use their devices as telephones than ever before. Eighty-five percent of users would rather communicate via text than by emailing or speaking on the phone. Instead of using your own preferred mode of communication, find out which method your client likes best. You could even color-code your client directory to denote clients who like to text, email, or speak on the phone.
Once you have determined how your client likes to communicate, take care to manage the frequency of your contact. Replying to your client immediately is not always the best idea. Your client could become unhappy if you cannot maintain that frequency. You can keep clients content by assuring them that you will respond to them in a reasonable time frame using their preferred method of communication.
Texting is best for scheduling and modifying appointments, but it is not an ideal platform to communicate detailed answers to your clients' legal questions. Let them know you will respond by email when you have had a chance to research a complete answer. Also, keep in mind that text messages are part of your official record with the client.
Voicemail can help you to project a professional image to your client. Record the greeting in your own voice instead of having your assistant record it. Tell callers that you will get back to them within a specific time frame, and follow through on that statement. Also, let callers know when you will be away on vacation, and update your message when you return.
Make Zoom Meetings as Simple as Possible
Zoom meetings may not be necessary anymore, but in many instances, they can be the most efficient way to hold a conference with your client. Here are some of the benefits of Zoom meetings:
They can be scheduled and rescheduled online.
Neither you nor the client need to travel to attend.
They

can be recorded

for future reference.
Zoom meetings can also have disadvantages that make some people happy to leave them behind. These include the following:
Internet connections can be unreliable.
Some clients have hearing or vision problems that make taking part in the meeting difficult.
Children and pets can cause distractions.
You can help clients by making the scheduling and login process easier. Send them an email with one link to join the meeting, as opposed to the long list of login information that Zoom generates. Clearly indicate the meeting date as well as the start time. Keep in mind that other people may be in the same room as the client during a virtual meeting, so make sure to avoid a breach of confidentiality.
Here are some additional tips to help you use Zoom meetings more effectively:
Upload a professional photo to your Zoom profile so it will appear when your camera is turned off.
Use Zoom's screen-sharing function to display documents as you explain them to your client.
Lock the meeting and use the waiting room to make sure

Zoom bombers

cannot interrupt.
Use the

Virtual Background

feature to hide your cluttered office.
Turn on the

Hide Self View feature

to avoid being distracted by your own appearance.
Invest in

an external microphone

to improve sound quality for clients with hearing difficulties.
Use Touch Up My Appearance to

soften your features

if you just woke up at your home office and have to join a Zoom meeting.
Connect your work computer to the internet through an Ethernet cable if possible, as a weak Wi-Fi connection can cause the audio and video to freeze during your meeting.
Use Document Solutions to Avoid Excessive Scanning and Emailing
Sharing files on cloud-based document-sharing solutions can streamline the process of reviewing and revising documents with your clients. By utilizing the sharing settings, you can control whether your client can make comments or edits, which allows you to discuss changes and modifications virtually. Make sure the cloud service you use provides adequate protection of confidential data, and explain the risks to your client. Other document solutions can use digital signatures to save the time and hassle of scanning and emailing documents back and forth.
Attract the Right Kind of Attention on Social Media
Social media has led to the downfall of many famous people, so your first instinct may be to avoid it. However, this is not the best strategy for your practice, as 71 percent of lawyers have reported that they have earned new business through social media.
Instead of posting random thoughts, you should work toward specific goals for your social media presence. These goals may include:
increasing your number of clients,
establishing yourself as a community leader,
improving traffic to your website, or
demonstrating authority in your niche.
Your law practice does not need a presence on every social media platform, so concentrate on one or two where you are the most comfortable and that have the most potential clients. One platform where you should establish a presence is LinkedIn because of its focus on business.
Here are a few more social media tips:
Avoid arguments, especially about politics
Share testimonials from satisfied clients
Post consistently, and repurpose previously published content
Highlight your community involvement
By embracing technology and all of its benefits, you can keep your practice in step with the rapidly changing pace of society. You can also serve your clients while helping them in areas where they struggle with technology. Your clients will appreciate your expertise and be more likely to refer you to their friends.
This article originally appeared in the Winter 2022 issue of the WealthCounsel Quarterly magazine, along with many other insightful articles by WealthCounsel thought leaders. To subscribe to the free WealthCounsel Quarterly magazine, click here.