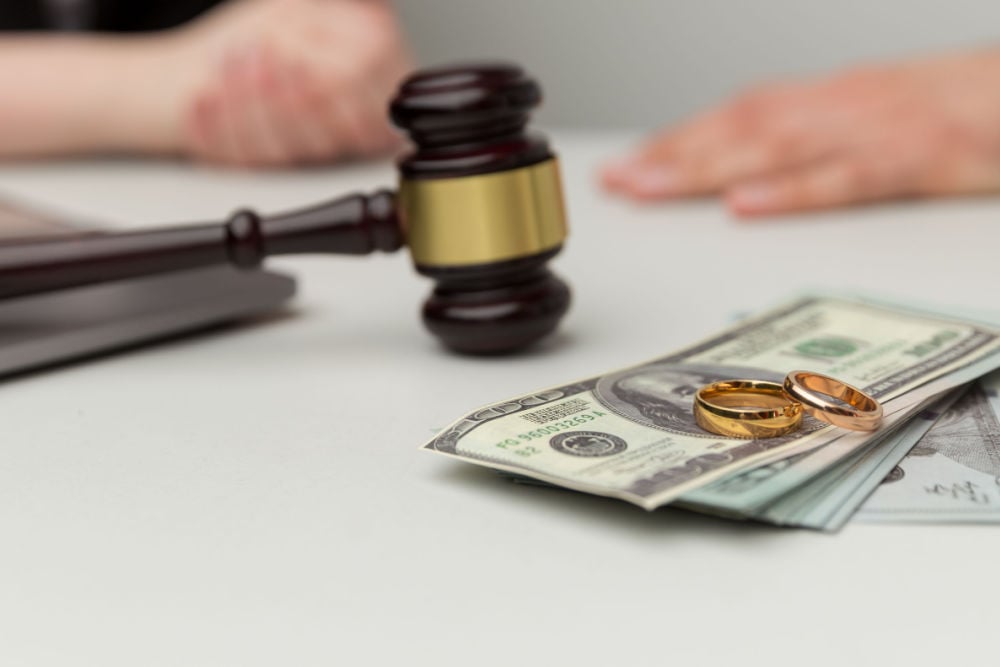 In order to keep a community spouse from being impoverished when their partner enters a nursing home, federal laws allow the community spouse to keep a certain amount of assets and income. The amount of assets the community spouse is allowed to keep is termed the community spouse resource allowance (CSRA). The amount of income the community spouse is allowed to keep is called the minimum monthly maintenance needs allowance (MMMNA).
Federal law purports to allow an increase in the MMMNA if a court order for support has been obtained to that effect.
42 U.S.C.§1396r-5(d)(5):
"If a court has entered an order against an institutionalized spouse for monthly income for the support of the community spouse, the community spouse monthly income allowance for the spouse shall be not less than the amount of the monthly income so ordered."
Within that same statute, it states that the MMMNA can be raised by a showing of exceptional circumstances:
42 U.S.C.§1396r-5(e)(2)(B):
"Revision of minimum monthly maintenance needs allowance
If either such spouse establishes that the community spouse needs income, above the level otherwise provided by the minimum monthly maintenance needs allowance, due to exceptional circumstances resulting in significant financial duress, there shall be substituted, for the minimum monthly maintenance needs allowance in subsection (d)(2)(A), an amount adequate to provide such additional income as is necessary."
In the instant case, Clarence was in the nursing home and receiving Medicaid benefits. Before he had applied for benefits, his wife, Mary, had obtained guardianship over Clarence and received a spousal support order against Clarence. This support order allowed Mary to increase her MMMNA once Clarence applied for Medicaid benefits and allowed Clarence to decrease his countable income for Medicaid-eligibility purposes.
About a year after the support order was put in place, the Indiana Family and Social Services Administration (FSSA) petitioned the court to extinguish Clarence's support order. FSSA argued that such a support order was contrary to the law. The trial court allowed FSSA to bring the petition but denied their request. FSSA appealed.
The appeals court sided with FSSA. Mary had obtained the support order under Indiana Code section 31-16-14-1(a)(3), which allows one to obtain a support order if the other spouse is incapacitated due to being a habitual drunkard. Clarence was not a drunkard; he suffered from mental decline and dementia. So, the support order should not have been entered into in the first place.
Mary, in turn, tried to argue that she had exceptional circumstances that warranted an increase in her MMMNA. But Mary did not bring her initial support order action under that pertinent statute. Indeed, when she brought her action for the support order, Clarence had not even applied for Medicaid so a MMMNA amount wasn't even being considered. If Mary is unhappy with FFSA's new determination of her MMMNA, she will have appeal rights at that time and can argue her exceptional circumstances then.
The Medicaid Asset Protection Letter (MAPL) is one of the many documents available in Elder Docx and could have been useful in this case. The MAPL is a long-term care planning document that calculates Medicaid eligibility based on the client's income and assets while taking into account their CSRA and MMNA. Contact our team today to learn more about the MAPL and WealthCounsel membership.