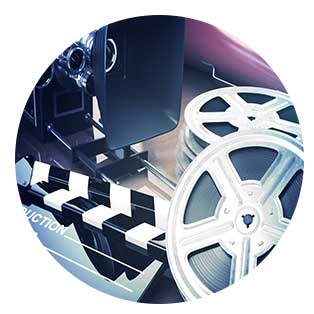 Explosive. That's the word that comes to mind when I think about the growth of video in our world today.

Television might still be where many people go to be entertained, but make no mistake. New entrants in video are building audiences without the heavy costs attached to the traditional TV model. The fact is we live in a visually driven world. From music, news and sit-coms to commercials and college coursework, video has become a huge delivery mechanism.
How huge? Recent research results from ComScore Video Metrix show that 188.6 million Americans watched online video content via desktop computers in February 2015.
Why video for your practice development? Bringing a visual dimension to your story will flesh out your brand's personality. It adds a face – and a voice - to the name. And here's the best news of all: Creating video content is no longer just for the big fish or the "pros." It's available to you and me. Call it, if you will, the democratization of video. This once specialized, cost-prohibitive industry is now well within the means of most anyone. What's more, there are now scores of affordable video production houses ready to assist you.

Here are just a few video applications for your website that you might want to consider:
A personal introduction
The initial meeting, what to expect
Testimonials from clients/referral sources
My advice would be to get direction and help from the people who make their living producing short video pieces for small businesses like yours. Keep the videos short – 2-3 minutes is a good rule of thumb.

In sum, video's a communication tool well within your reach. It's a real option. You can do it. It doesn't have to cost an arm and a leg. And for a modest investment, you can add real polish and personality to your brand.


If you need help getting started with video marketing and other social channels, we have programs to help you master the art of legal marketing. Check out our Practice Development offerings and events today.