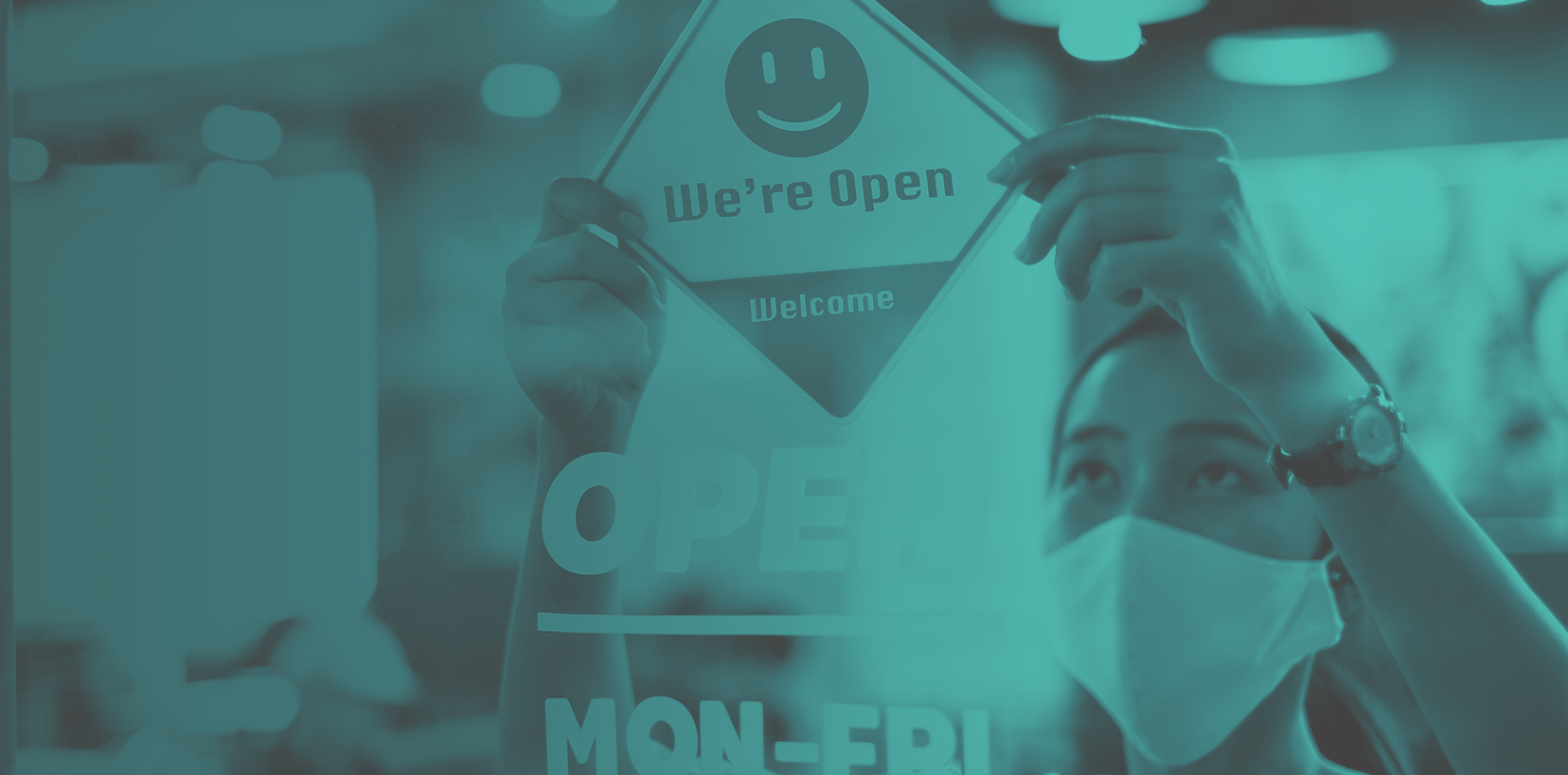 After more than two months of being in lockdown due to the coronavirus, states across the country are slowly starting to reopen (see NYT's interactive map). With restrictions lifting, many businesses are itching to return to physical workspaces. But with federal, state, and local safety guidelines to contend with, resuming "business as usual" is just not possible (at least for the foreseeable future).
In order to safeguard employees and clients, and avoid liability, businesses need to make sure they adhere to guidelines set forth by the CDC, OSHA, and their state's public health authority. Failing to comply with local or federal guidelines may leave a business open to lawsuits if an employee or client falls ill.
Mitigating risk: best practices for limiting liability
Attorneys should approach risk mitigation in terms of preserving the integrity of their business, by using official guidelines as the foundation for their office's internal health and safety protocols. In other words, these guidelines should be regarded as the bare minimum in risk mitigation and should be expanded upon when reasonable. Additionally, business owners should make sure they are familiar with the scope of coverage of their state's workers' compensation in relation to COVID-19.
Plan
Decide what safety protocols your business needs in order to meet local, state, and federal minimum requirements. Here are some key points your plan should address:
Preparing your workspace. Business owners should focus on minimizing the exposure of staff and clients by disinfecting workspaces. Depending on your office, this might mean limiting the number of staff/clients in common areas (bathrooms, kitchens, meeting rooms, etc.) or putting up plexiglass in reception areas to separate front office staff from clients. Come up with a regular cleaning schedule and utilize the CDC's guidelines on how to disinfect workspaces. Also, consider establishing hand-washing stations or making hand sanitizer readily available.

For businesses that rent office space, make sure you talk with and are on the same page as your landlord and other tenants regarding the health and safety protocols of common spaces.
Protecting your employees. The most conservative and least risky approach to protect staff from potential exposure would be to allow them to continue to work from home if at all possible. If employees do need to come in, business owners should make protective personal equipment (PPE) available for use and require staff to stay home if they present with any of the known symptoms of COVID-19.
Protecting your clients. To the extent possible, client interaction should continue to take place remotely via virtual meetings or phone calls. If you need to meet with clients face-to-face, then consider providing them with a mask to wear in the office, providing them with a previously unused pen during signings that they can take away or dispose of afterward, and maintaining a distance of six feet from staff at all times.
Let us help you return to work. With a WealthCounsel membership, we can provide you with the tools to stay ahead of the curve and augment your virtual capabilities.
Communicate
A successful plan requires all participating parties to have knowledge of, and agree to abide by, the new protocols. This means business owners must have open and frequent communications with staff and clients to ensure that policies are followed. Consider setting aside time each week to review safety protocols with employees. Put up signs reminding staff and clients to keep their distance, wash their hands, and wear their PPE. Also, make sure clients are aware of your new office procedures before they come into the office.
Document
Collecting and saving documentation of your office's safety protocols and procedures, as well as the communications surrounding them, is your safety net should you run into a lawsuit. Make sure you are demonstrating compliance with federal, state, and local guidelines by documenting:
Your office's established safety procedures
Your communication of said procedures to clients/staff
Correspondence with other third parties (vendors, building management, cleaning companies, etc.)
Purchase history and ongoing inventory of PPE
Rinse and Repeat
As we have seen, our knowledge of this virus and the appropriate way to respond can change quickly. Risk mitigation is not a "one and done" activity. Internal policies and staff/client compliance should be monitored and addressed as needed. Business owners should also keep abreast of CDC and/or local guidelines, which have been frequently amended, to ensure continued adherence.
---
Reopening your physical workspace is not a simple task. No matter how diligently you prepare and invest in employee and customer safety, it carries an inherent risk, which increases with the number of individuals you are bringing into your office. Given the nature of estate planning, many of your clients, especially the elderly, may be particularly vulnerable to this virus. Carefully weigh the benefits, risks, and logistics of how, when, and with whom you decide to return to the workplace.