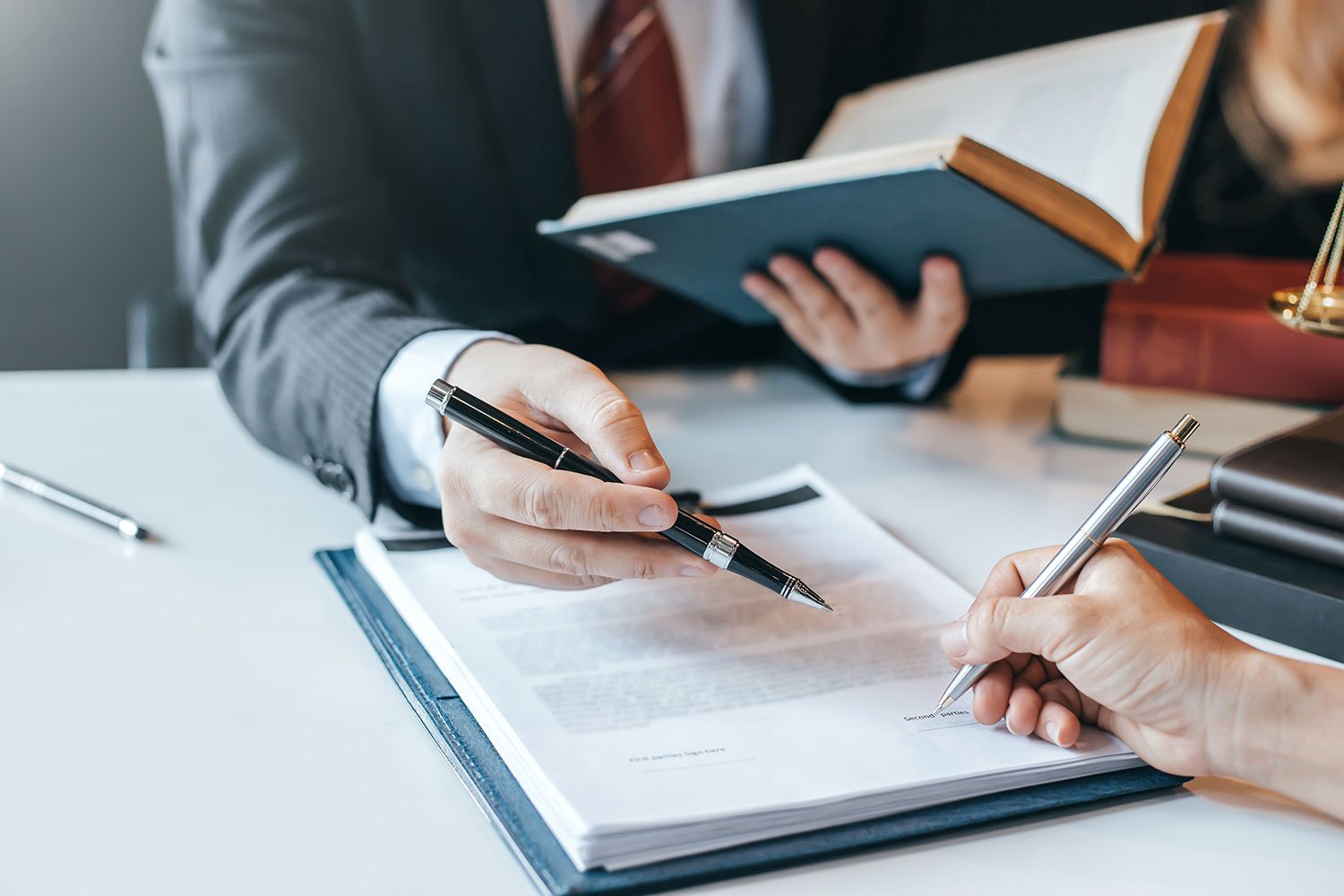 Malpractice. The very word sends shivers down the spines of attorneys. Attorneys, as humans, can't be expected to be perfect. Yet professionally, they must be. When an attorney gives erroneous advice, there are consequences. A client can, among other things, sue the attorney for malpractice and recoup damages. But there are rules about such malpractice claim. For one, it must be filed within a certain time frame, called the statute of limitations. But when does the statute of limitations start to accrue?
This issue was recently litigated in Missouri. Here, attorney Joseph was doing some legal work to get Ruth eligible for long-term care Medicaid. In doing so, he recommended that Ruth transfer all of her assets to her nephew and his wife, the Duvalls. Then, the Duvalls "executed a quitclaim deed granting Ruth's Trust a 98% interest in the Duvalls' home." The Duvalls then asserted that Joseph told them that Ruth's property would not be subject to estate recovery. Ruth began receiving Medicaid benefits. Such legal work took place in 2002.
The next year, the Department of Health and Senior Services (DHSS) received a tip that the Duvalls were financially exploiting Ruth. A guardianship proceeding was subsequently filed by DHSS. The Duvalls were not appointed as guardians; a public administrator was appointed. During the proceedings the judge stated, in open court:
"An attorney-client relationship was established on the same day that this client deeded away her entire life's savings and assets, and this was done with the person that stood to gain the most being in the same room while this is happening, without any independent legal advice. The Court is incredulous as to how something like this is – can be done and not reported to the Missouri Bar. . . . . The Court feels like, if not Medicaid fraud, not any of that, not bad estate planning, at least it's an extreme gross negligence . . . ."
After such proceeding, Missouri Lawyers Weekly published an article on the case, entitled Nephew Exploits Aunt's Assets, Loses Chance to Administer Estate". The Duvalls claimed that they suffered economic harm as a result of the article.
About a year later, the Duvalls, with the assistance of representation, sent Joseph a demand letter. The demand letter requested the amount of legal fees expended in the guardianship case. The letter also noted that there may be other damages – for the opening of a probate estate, funds that must be reimbursed to Medicaid, and economic damages due to the report of suspected financial exploitation.
Three months later, DHSS filed a claim in Ruth's probate proceeding. Three years later, since Ruth's Trust held a 98 percent interest in the Duvall's home, DHHS filed a lis pendens against the property. During all of this time, the Duvalls consulted with a second attorney regarding a malpractice claim against Joseph. Another demand letter was sent to Joseph.
Finally, a judgment was entered in the probate estate, finding that the Duvalls were liable to Ruth's estate. Five years later, the Duvalls entered into a settlement agreement with the state. Eight days thereafter, the Duvalls filed suit against Joseph, alleging claims for malpractice, negligent misrepresentation, and breach of fiduciary duty. Joseph filed a motion for summary judgment, and it was granted. The Duvalls' appealed and we have the instant case.
Both parties agreed that the claims were subject to a five-year statute of limitations. However, the parties disagreed on "when their cause of action accrued, and thus when the statute of limitations began to run." The Duvalls argue that the statute of limitations accrued when they reached a settlement with the state, contending that they didn't know if they would be liable for the property transfers and if so, in what amount.
Here is the pertinent Missouri statute:
"Civil actions, other than those for the recovery of real property, can only be commenced within the periods prescribed in the following sections, after the causes of action shall have accrued; provided, that for the purposes of sections 516.100 to 516.370, the cause of action shall not be deemed to accrue when the wrong is done or the technical breach of contract or duty occurs, but when the damage resulting therefrom is sustained and is capable of ascertainment, and, if more than one item of damage, then the last item, so that all resulting damage may be recovered, and full and complete relief obtained."
When did the cause of action accrue? The court here quoted various cases:
"Damage is 'sustained and capable of ascertainment' 'when it can be discovered or made known, even though the amount of damage is unascertained.'" M & D Enterps. v. Wolff, 923 S.W.2d 389, 394 (Mo. App. S.D. 1996)
"The word 'ascertain' has always been read as referring to the fact of damage, rather than to the precise amount of damages." Dixon v. Shafton, 649 S.W.2d 435, 438 (Mo. 1983) (analyzing Allison v. Mo. Power & Light Co., 59 S.W.2d 771 (Mo. App. 1933)).
"[T]he fact of damage may be ascertainable 'even if the exact amount of 9 damage cannot be verified or if some additional damage may arise at a future time.'" Verbrugge v. ABC Seamless Steel Siding, Inc., 157 S.W.3d 298, 302 (Mo. App. S.D. 2005)
"All possible damages do not have to be known, or even knowable, before the statute accrues." Klemme v. Best, 941 S.W.2d 493, 497 (Mo. 1997) (citations omitted).
"That additional damage may yet occur does not matter." Day v. DeVries & Assocs., 98 S.W.3d 92, 96 (Mo. App. W.D. 2003) (citation omitted).
"The issue is not when the injury occurred, or when plaintiff subjectively learned of the wrongful conduct and that it caused his or her injury, but when a reasonable person would have been put on notice that an injury and substantial damages may have occurred and would have undertaken to ascertain the extent of the damages." Powel v. Chaminade College Prepatory, Inc., 197 S.W.3d 576, 584 (Mo. 2006).
The court here ruled that the Duvalls were clearly outside the statute of limitations. Indeed, more than five years before they filed the instant suit, they hired two different attorneys to discuss the possible claims against Joseph. To that end, demand letters were even sent to Joseph. The fact that their damages were not completely known is not controlling.
Note that there is an exception to the traditional accrual principles – the continuing wrong exception. It states that if the potential future harm isn't clear, the statute of limitations shouldn't run until damages become recoverably certain. "Thus, the possibility that the defendant may remove the harmful condition or cease his wrongful conduct, or that injury may not result, may prevent the recovery of full prospective damages, so that the period limiting an action to recover for such damage does not begin prior to its maturation. Since the amount of future harm will vary with the extent of the later wrongful conduct, recovery is permitted only for that portion of the wrong – whether it be affirmative conduct or a failure to act – which has occurred within the statutory period immediately preceding suit. . . ." (Linn, 672 S.W.2d at 343 (quoting Davis, 603 S.W.2d at 556 (in turn quoting Developments in the Law – Statutes of Limitation, 63 HARV. L. REV. 1177, 1205, 1206 (1950)). However, the instant case wasn't representative of a continuing wrong. The alleged damages resulted from Joseph's actions in 2002. The damages may have become more serious or extensive over time, but they all stemmed from one wrong act.
Although Joseph won his case due to the statute of limitations, it can also serve as a reminder of what not to do in the first place. Elder law cases can be complex and difficult. Attorneys must continually keep abreast of changing laws, analyze and understand advanced legal techniques, and be able to effectively communicate with clients.
WealthCounsel is dedicated to the full practice support of elder law attorneys. Contact us and learn how we can help you keep up in an ever-changing elder law environment so you don't find yourself in the same situation as this attorney.