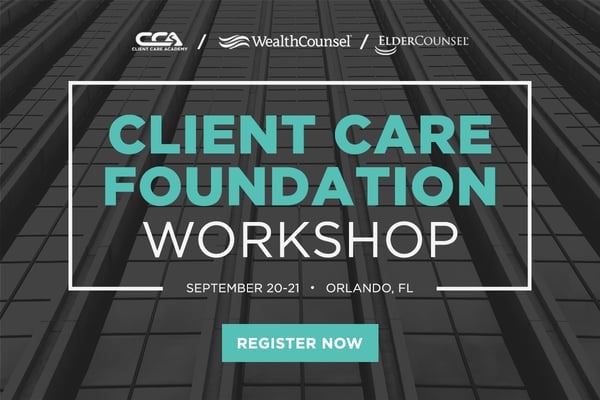 The number one reason that estate plans fail is because they are outdated.
As attorneys, we know that the law and our clients' lives are constantly changing, and our ability to solve client problems is better when we regularly monitor, maintain, and adjust estate plans. An effective plan goes beyond documents and includes a thorough understanding of the assets owned, family relationships, client's wishes, and health and personal circumstances of the client and their beneficiaries.
The solution seems simple: have an up-to-date estate plan that is effective and takes care of the client's family at the time of death. The problem is that no one knows when a client will die and updating the plan is often a low priority for most clients.
Sadly, the problem goes deeper than the client's unwillingness to update their estate plans.
Law school has taught many attorneys to become scriveners who prepare documents. Although having good documents, such as those included in the Wealth Docx® online drafting system is important, documents are only one aspect of what our clients need. Clients need estate planning attorneys to ensure that their families are taken care of at the time of death or disability. Many clients are not yet aware of the reality that documents alone will not protect their family.
Read what CCA has to say about this common and important issue:
"At the Client Care Academy, we believe that we have found the solution to the commoditization of estate planning. With our approach to creating a client care program, we are trusted advisors to hundreds of A-level clients who appreciate our services, refer us to friends and family, and feel like they are part of a community. They also pay us each year for the value we provide. We have been teaching our approach to other estate planning firms for more than thirteen years, and they are having the same success."
WealthCounsel and ElderCounsel are pleased to present the Foundations Workshop in partnership with Client Care Academy on September 20–21, 2018. At the workshop, you and your team will create your own customized client care program and learn how to effectively communicate the value of your program to clients. You will then be able to return to your office ready to enroll clients. Click here to register today.