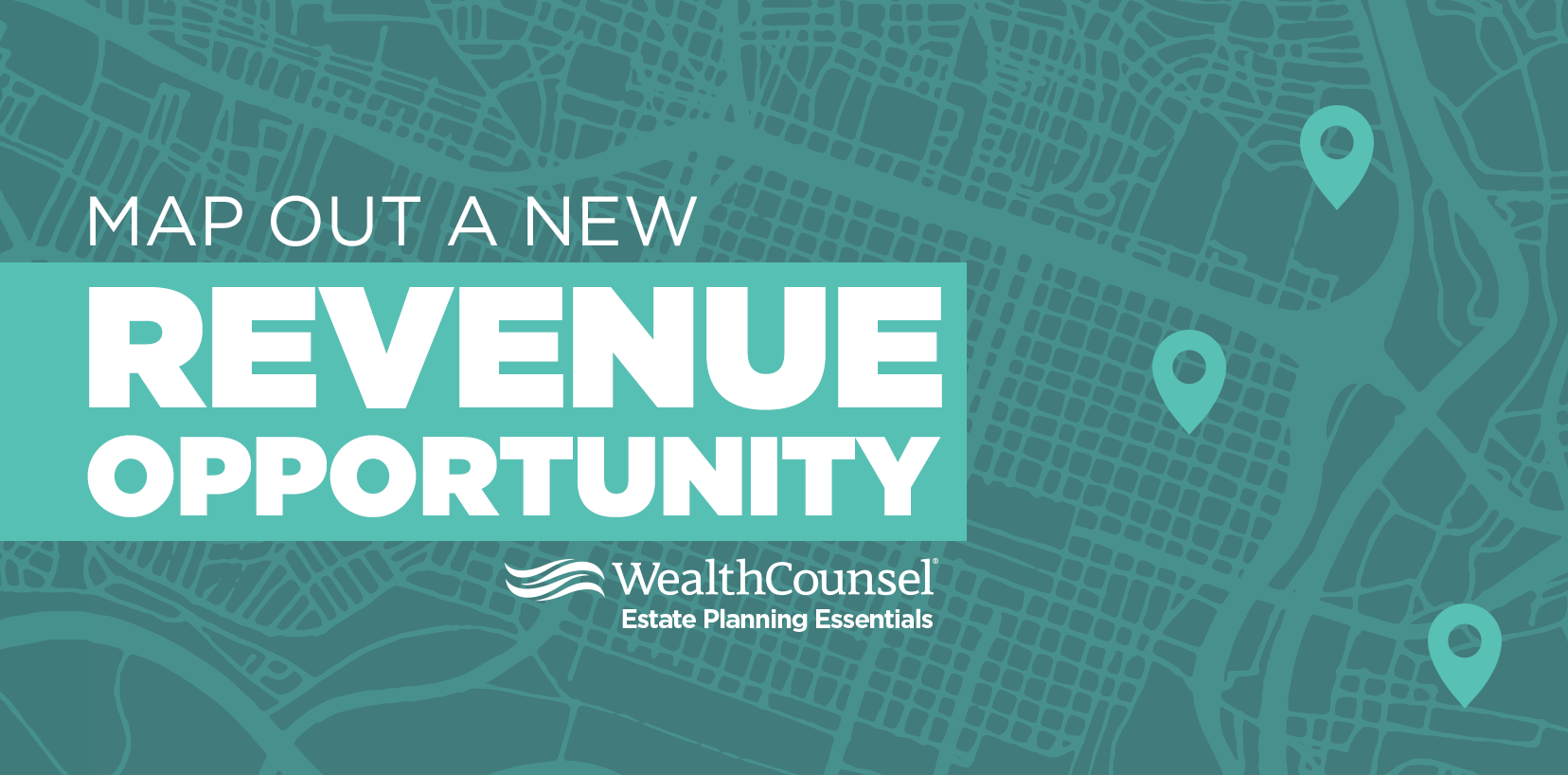 Learn how to boost your practice's revenue
Now that 2018 has come to a close and you're looking over your financials for the year, did your practice make as much money as you wanted it to? If you want to bolster your revenue stream in 2019, make plans now to attend an Estate Planning Essentials event near you.
Estate planning is the perfect addition to your practice's service offerings and here's why:
Boost and stabilize revenue: Diversifying your practice's service offerings not only bolsters your income, it also stabilizes your practice when other streams of revenue dry up. Additionally, since estate plans need to be updated throughout a client's lifetime, this legal service makes an excellent source of repeat business.
Easily tap into a large pool of potential clients: Since every individual needs estate planning, the list of potential clients is never ending (unlike other areas of law). For attorneys who already have an established practice, marketing your new services to existing and past clients is a breeze.
Increase client satisfaction: Ever feel like you're tired of referring clients to outside counsel because you couldn't handle their needs in-house? By adding estate planning to your practice not only will you stop losing potential income to other attorneys, but your clients will greatly appreciate your ability to handle all of their legal needs in one place.
Map Out A New Revenue Opportunity
Estate Planning Essentials is an intensive one-day course where you'll discover the tools and techniques needed to establish and run a successful estate planning practice. You'll learn how to attract and retain your first five estate planning clients, work within Wealth Docx® by drafting your own estate plan, and leave the course with a sample client binder. In addition to the Estate Planning Essentials one-day course, you'll receive access to WealthCounsel's online training modules for three months—totaling up to 34 CLE hours.
See below to learn more and register for a course near you.