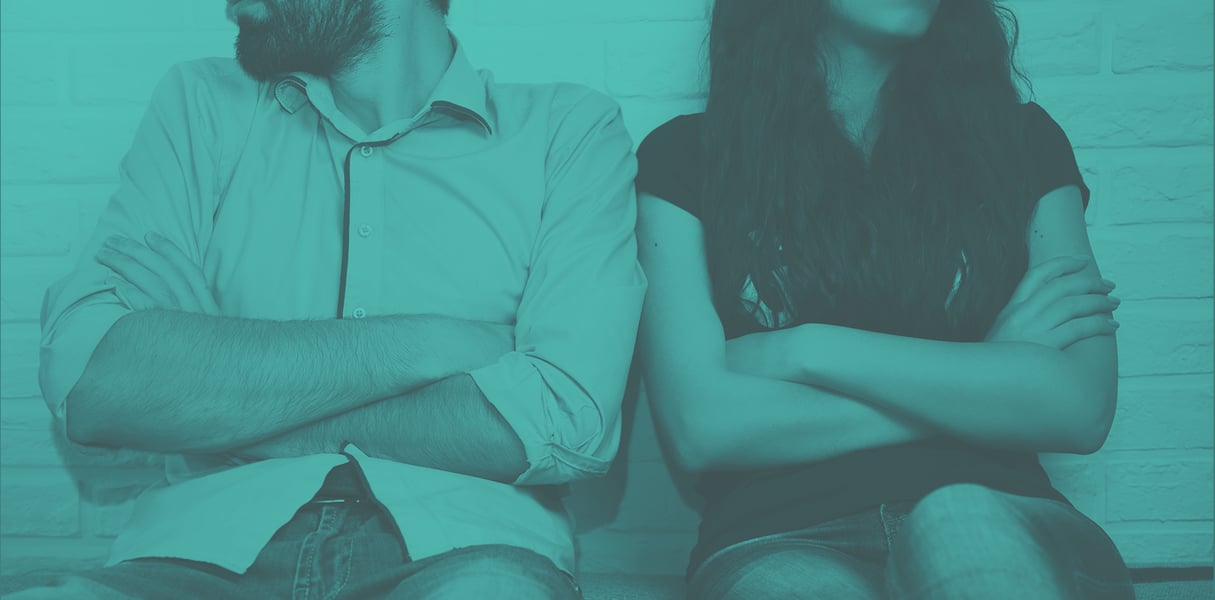 Holidays are a wonderful time to enjoy family traditions and catch-up with relatives over the dinner table. With family already on their minds, December is a perfect time to remind those within your community that while they might be able to avoid family drama this year by staying at home, their estate plan might not be as lucky.
In order to help individuals navigate family dynamics and protect their estate plans, attorneys need to make sure they are aware of all potential issues. This means educating oneself on the issues, as well as creating a process by which a client is able to openly and honestly discuss these emotionally-charged topics.
Process of Discovery
This process begins even before a client steps into your office. Have your clients fill out a personal information form (PIF) before they come to see you. That way you can familiarize yourself with their case, and by including a series of "value" questions in the form, they'll already be thinking about their family dynamics before the initial meeting.
Once the client is in your office, start with non-intrusive topics that foster a comfortable talking environment. During a discovery meeting, begin with the foundation of the client's family—how they met, who is in the immediate family, their careers, their retirements plans, and their overall planning goals. Starting with these "feel good" topics will help to put the client at ease and allow mutual trust to develop. Once you've established your foundation, then let the client lead. If you find that the conversation stalls, then use the PIF to guide the client and delve deeper into their family dynamics.
When talking about a client's familial relationships, look for hesitancy in the client's answers or conflicting perceptions between spouses. Tone of voice and body language are important indicators of topics that may be uncomfortable for a client. Topics that may be uncomfortable to discuss are usually red flags of potential issues that will eventually need to be addressed in their estate plan. Some red flags to be on the lookout for during your client conversations:
estrangement of a family member (a client does not speak to a parent/sibling/child)

presence of multiple marriages/divorces and/or blended families with his/her/our children

children with irregular employment histories or frequent moves (or other erratic behavior)

mental health issues in a family member or potential beneficiary

perceptions that one child is the "golden child", who has always been the favorite (or the opposite—one child who is considered "the black sheep" of the family)

history of alcohol or drug abuse in immediate family members

differences in parenting styles or expectations children and beneficiaries

wealth disparity within a couple
Designing the Estate Plan
If the clients are comfortable with you and a trusting relationship develops, they will want to move the process forward and schedule the design meeting. In the design meeting, you'll suggest real solutions for the planning issues and goals identified in the discovery meeting.
Begin by listing any challenges related to a client's family dynamics that will need to be addressed. Then ask yourself if you have well-crafted, comprehensive options that you can use for that client. If not, then what would it take to develop one or more solutions to these problems?
The first step is properly understanding your clients' family and goals, and suggesting ways in which their estate plan can alleviate their concerns. If you foresee sticky family dynamics, you may suggest a neutral, 3rd party as a Trustee—perhaps a professional fiduciary. If a potential beneficiary has a substance abuse problem or history of gambling, you may want to allow a Trustee to make discretionary distributions, stop distributions if problems occur, or pay for treatment for a troubled beneficiary. If a client wants to disinherit a family member, consider the legal implications in your jurisdiction and the effectiveness of an interrorem or no-contest clause. You may also encourage your clients to hold a family meeting to discuss their estate plan—alleviating any "surprises" for interested parties and lessening potential disputes or litigation later on.
This is where WealthCounsel's network of attorneys, local forums, educational materials, and comprehensive drafting software can be invaluable. With a professional community at your fingertips, you can find and collaborate with colleagues who are experienced with these issues. Wealth Docx®—the premier estate planning drafting software—can help estate planners create comprehensive estate plans that address tricky family dynamics. Learn more here.