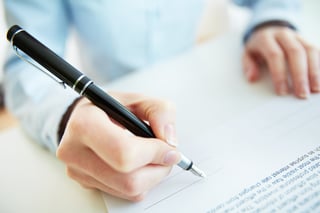 Believe it or not, 43% of Americans don't have an estate plan. While the advantages of a will or trust might seem obvious to you as an estate planning attorney, a sizeable minority of Americans don't recognize the value.
Even when the topic does cross their mind, misconceptions about estate planning abound. The most common one is that the average person doesn't need an estate plan. Of the 43% of Americans who don't have a plan in place, more than one third (37%) haven't addressed the issue because they don't believe they have sufficient assets to warrant an estate plan. Another 29% said they weren't wealthy enough to even consider it.
This confusion creates an opportunity for attorneys who offer trust and estate law services, but it also means attorneys need to meet clients where they are. Don't add to misunderstandings by tailoring your messaging to only the most prosperous prospects. Instead, speak to the universal advantages of estate planning to attract a wider demographic and help eliminate misconceptions. Here are a few estate planning education tips to get you started.
Return to basics
It can be easy to assume the general population understands why estate planning is important or what the difference is between a will and a trust. In fact, Americans are split over whether a will or trust is the most effective estate planning tool. Forty-seven percent consider a trust to be the better option, while 53% believe that a will would best do the job. Explaining the difference and benefits of each tool can go a long way toward demystifying estate planning.
Start with estate planning education. Put simply, estate planning facilitates the preservation of wealth and asset management, and also provides peace of mind. A comprehensive estate plan allows your clients to:
Control property while they are alive
Provide for themselves and loved ones if they become incapacitated
Give what they have to whomever they want, the way they want, and when they want
Minimize the impact of fees and taxes
From there, you can tackle the differences between will and trusts. Wills are the most common estate planning tool. Forty percent of Americans have a will, while only 17% have a trust, but many Americans probably don't know the difference.
A will is a legal document that directs the distribution of assets after death. Wills are subject to probate, or the court-supervised collection and distribution of assets. A trust, on the other hand, becomes valid upon execution. In most cases, the grantor can manage the assets in trust and plan for incapacity while they are alive. Upon death, assets in a trust are passed directly to a trustee, thereby avoiding the probate process.
Speak their language
Estate planning isn't just for the wealthy. Spouses, parents, and homeowners all have reason to consider estate plans regardless of their net worth. So, don't limit your prospects to the upper echelon of the community. Instead, help educate prospects about the universal benefits of an estate plan. Proper estate planning can help people achieve many goals, including:
Designating a guardian for children
Making long-term provisions for special needs dependents
Ensuring homes are transferred to designated beneficiaries in the event of death
Keeping a business in family hands throughout generations
Protecting your family assets in the case of future divorces
Avoiding probate
Maintaining privacy of assets since trusts are not public records
Making provisions for digital assets/online accounts
Estate plan can protect Americans regardless of their income, yet a large percentage of the population aren't taking advantage of these tools. As an attorney, you can eliminate the misconceptions through estate planning education and help your clients prepare for the future.
Download the complete Estate Planning Awareness Survey to learn more about the gaps in estate planning awareness and how you can use this information to gain new clients, deepen relationships with existing ones, and grow your practice.