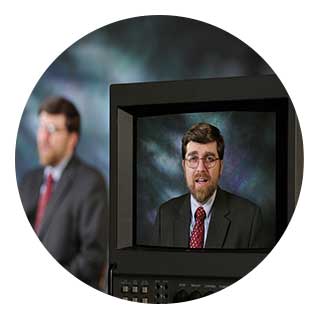 Want to get your name in front of more prospective clients – for free? It's not fantasy; it's public relations.

Attorneys who take the time to properly promote themselves to members of the media can reap huge benefits. Effective media relations can get you featured in news stories, helping you build your reputation as a legal expert, raise awareness about estate planning topics and educate prospects about the steps they need to take.

So how do you do it? These tips can help.

Add Value: Think about what you can bring to members of the media that other people can't. As an estate planning professional, you can likely provide insight and expertise on related Supreme Court rulings, tax changes or other newsworthy events. If there's a movie coming out that addresses elder law issues and that's part of your practice, you could provide tips for consumers on overlooked legal issues for seniors. Think about topics that are controversial, unique, trendy or timely. How can you provide insight on any of those topics that would benefit a news outlet's audience?

Reach Out: There are several ways you can begin reaching out to members of the media.
Target a specific reporter.

Is there a reporter in your town who covers legal issues for the newspaper or a TV station? Introduce yourself to that reporter and offer some relevant story ideas you can help with.

Send out a

news release or media alert

.

If your firm is doing something newsworthy, send out a press release to local media announcing the event or news item. When creating the release, be sure to include all the relevant details — who, what, when, where — but also explain why the reporter (and his or her audience) should care about this news.

Be a resource.

Reporters aren't attorneys. They're always on the lookout for legal experts who can provide them with the background information, news tips and analysis they need to write compelling stories. Let reporters and editors know that you're available to help.

Deliver Your Message: Before working with the media, it's a good idea to develop a few key messages. What are your main talking points about this subject? Don't create more than about four – they should fit on one page – and make sure each main point has a few supporting points.

During interviews, focus on those key messages, consistently bringing your answers back to one of your talking points. Don't ramble. Keep your message concise. Say what you want to say, and then stop. And always be prepared for the worst. If there are difficult questions a reporter might ask you about yourself, your practice or the issue you're discussing, make sure you have a prepared answer to deliver so you're not caught off guard.

If you've ever attended an event after seeing it on the news, or looked up a professional after he or she was quoted in an article, or shopped at a store highlighted in a magazine, then you understand the value of good public relations. With little effort or cost on your end, your legal marketing strategy could benefit substantially from consistent, favorable media coverage.
Learn more about how WealthCounsel's Practice Development resources can help you accelerate your legal marketing efforts and position yourself as a subject matter expert.