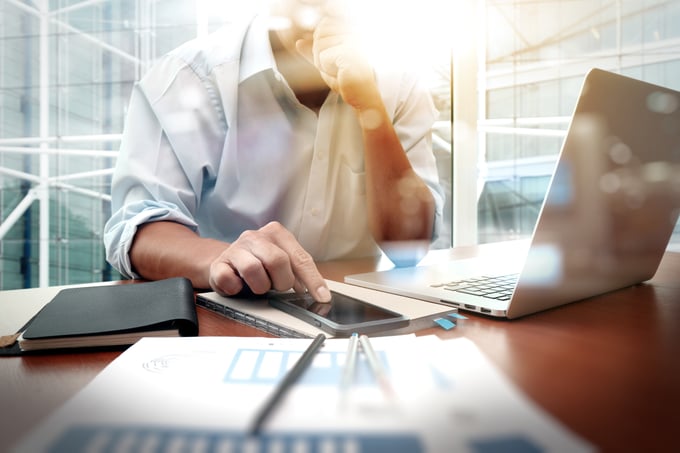 From artificial intelligence and encryption apps to intuitive software, estate planning attorneys should be excited about what technology will be able to offer their practice of law. We've tackled a few top trends in Parts 1 and 2. Now let's discuss two more must-have technologies for the tech-savvy estate planning lawyer.
Comprehensive, Full-Service Software Applications
With so many software options for lawyers on the market, lawyers may go back and forth between different applications, but these applications don't always play well with others. So attorneys may try to streamline legal processes, but instead find that the tech makes things harder, not easier, to accommodate clients' needs. The answer is to put away the piecemeal approach, and look at comprehensive software–packages that offer everything an attorney needs.
WealthCounsel® is one such solution. WealthCounsel is a one-stop-shop for estate planning and business law attorneys, with numerous resources and software applications to support thriving practices. You never have to jump from one application to another to fulfill a client's demands. Moreover, you gain access to intelligent legal software, support from a community of expert attorneys, and continuing legal education seminars that can help you stay ahead of your competitors. WealthCounsel takes smart legal tech to a whole new level.
WealthCounsel Wealth Docx® Application
WealthCounsel has an abundance of software solutions for the savvy modern estate planning attorney. Wealth Docx is a powerful system that lets attorneys conduct more intuitive client interviews, customize legal solutions and whip out perfect documents along the way. As Law Technology Today suggests, the benefits of automated forms include quality control, reduced errors and time saving. With Wealth Docx, you get dozens of options for drafting documents for wills, living trusts, client letters, asset protection, charitable planning, supporting documents and much more.
There are two options for Wealth Docx: Core and Complete. Both versions offer superior estate planning features for a wide range of client needs. With Wealth Docx, you never have to take on estate planning with outdated software or non-intuitive document drafting again.
Creating estate plans, recording interviews, adding notes and mastering client communication has never been easier than with the smart technology in Wealth Docx software. With WealthCounsel in your corner, you can take your firm to the next level.
The Takeaway
As an estate planning attorney, your clients count on you to recommend the most appropriate solutions for their specific needs. Become the best lawyer you can be with help from WealthCounsel, a leader in legal tech.